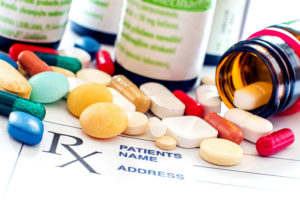 If you are on Medicare, you may be eligible for what is called a Medication Therapy Management Program (MTM.) This is a program offered to those who are on Medicare and have complex health issues that are addressed by multiple medications.
This program, which is designed to help you and your doctor review your medication plan and ensure that the medicine you are taking is working towards improving your health will offer you the following:
A review of your medications with details about why you're taking each one.
A written summary that can be provided to your doctor of pharmacist
An action plan that will give you data that will help you make future decisions about the medications you are taking.
It is a good idea to get your MTM before your annual wellness visit with your physician so you have some information to share with him/her. You should bring your medication list and your action plan with you whenever you or seen by a medical professional. This includes if you are brought into a hospital situation, not just your primary care physician.
To initiate an MTM you will need to contact your drug plan to see if you are eligible.