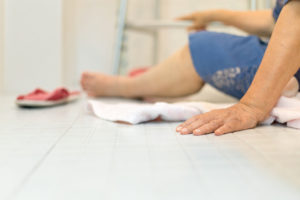 When you or a loved one are in care at home, there is a greater risk of falls due to a variety of reasons. A hospital setting is laid out appropriately to avoid falls and also is full equipped with the necessary apparatus to help all patients avoid falls in the future. Your home may not be in the same position to help you avoid a serious fall that could result in injury.
Our professional, medical staff recognizes the importance of staying safe when in your home and will often partake in fall risk reduction. The idea is to make sure that when you're recovering at home from a hospitalization or other illness, we do not want you to be put into a situation that will increase your likelihood of returning to the hospital or injuring yourself further.
To begin we will do a complete fall risk assessment. From there we will look at the following things:
home safety assessments
medication monitoring
individualized exercise programs
assistive device assessment and instruction
These services will help you or your loved one reside at home without fear of falling and hurting yourself further. With the risk reduced you will be at ease knowing that you or your loved one is safe and recovering without fear of further hospitalization.