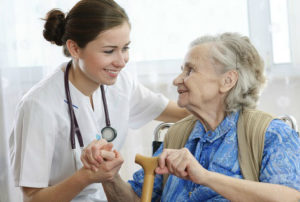 When you're considering if you or your loved one needs to hire a home health care agency in Connecticut, you'll want to know first exactly what services that we offer. Without a complete knowledge of the services that we provide, you may not be in a position to make the right choice.
On a very basic level home health care is exactly what it sounds like, a medical professional comes into your home and offers care that you otherwise would need to leave your house for. At Masters In Home Care our services include:
Assistance managing chronic conditions
Rehab therapies
Physical therapy
Occupational therapy
Speech therapy
Behavioral and emotional symptoms
Anxiety, depression, Alzheimer's disease, or dimentia
Hands-on caregiver education
Among other services…
In general, these are the services that you should expect from a home health care agency. If you have questions about whether or not we provide the services you or your loved one needs, feel free to reach out to us for help determining what services you need.