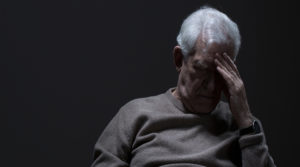 When a loved one has decided it is important for him/her to age in place, we often spend a lot of time focused on the physical ailments that have them seeking a home health care agency in Connecticut, but it's also critical to pay close attention to their mental health as well. Deteriorating mental health can rapidly increase the degradation of physical health in many ways. It is for that reason that it is important to focus on mental health issues while also attending to the physical health of your loved one.
For instance, if you notice that your loved one who is being treated in their home for physical ailments is starting to seem sad or depressed, this is a good thing to mention to your medical provider. He/she should know and be aware that this issue is arising so they can spend some time helping your loved one as well as you be able to treat this condition along with the physical stress that his/her body is under.
One of the services that we offer in this area is our Behavioral Health Case Management which allows our professionals to address the emotional and behavioral symptoms that often accompany physical illness. Along with physical ailments we will work with you and your loved one to manage challenges including:
manage anxiety
depression
Alzheimer's disease
other dementias.
If your loved one is experiencing any mental health issues please call us to share your experiences so that we can help guide you through the process of making sure his/her mental health needs are being met as well.