To mask or not to mask, that was the question on so many people's minds over the past few years. As mask mandates lifted across the state and around the country, more and more people made the decision that they would go mask-less going forward, but was that the right choice?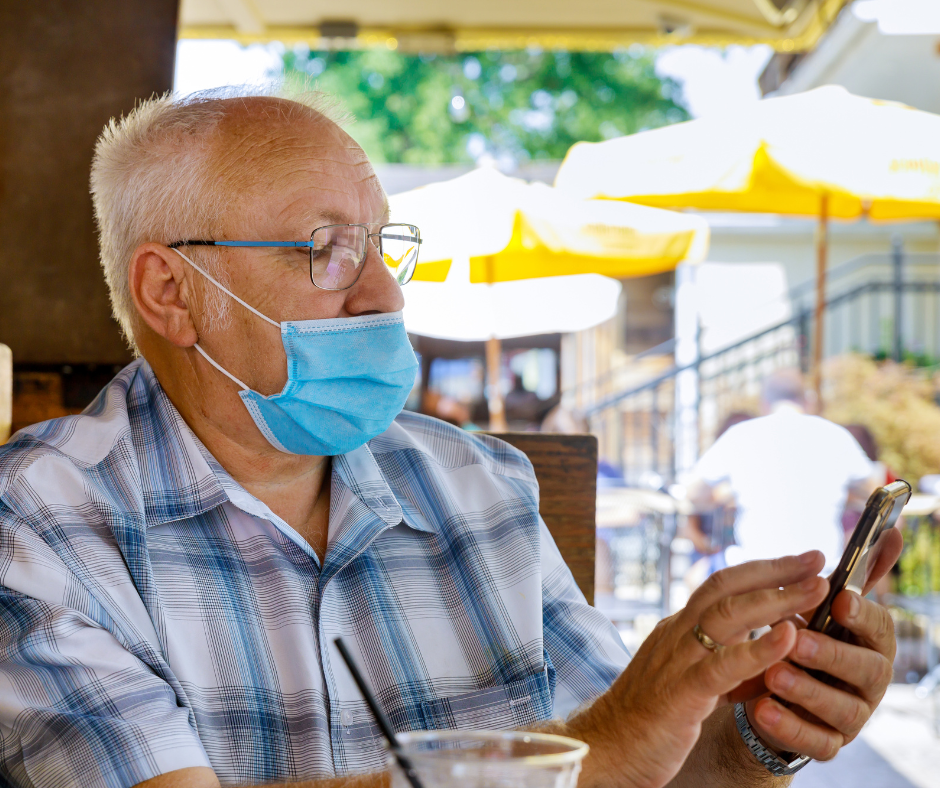 For most, young, healthy individuals going mask-less now makes sense, especially since the COVID-19 vaccine has been available for everyone for so long. However, if you are caring for a loved one who is aging in place, being mask-less may not be the best way to go and it's not just to protect her/him from COVID-19.
Wearing a mask has been shown to stop the spread of many respiratory issues that could cause our older loved ones harm and wearing a mask when out in public could help prevent these issues from causing more harm then they should. Here are a couple of reasons, other than COVID-19 that could be prevented by wearing a mask.
1.) Allergies: While likely not deadly, allergies can cause serious respiratory issues for those who are aging. It is smart, if you know your loved one is prone to allergies, to have her/him wear a mask when certain allergens are high. This can go a long way to protecting their respiratory health and well-being.
2.) Pollution: You might think that where your loved one lives would directly impact the amount of pollution that she/he comes in contact with each and every day, but truth be told there is pollution all around. Simple tailpipe emissions from cars can get into your bloodstream and cause health problems. The World Health Organization (WHO) has actually linked pollution to the development of heart disease in older individuals. A mask can help prevent this type of pollution from seeping into your loved ones health issues.
3.) Other respiratory viruses outside of COVID-19. While COVID-19 is the one that has all the headlines, there are a variety of other respiratory illnesses that can be prevented by wearing a mask. You may have heard about RSV in the news lately and that is just one among a handful of issues that could cause serious harm in your loved one.
If you are the caregiver for a loved one who is aging in place you may want to consider recommending to her/him strongly that they continue to wear a mask out in public. While it is no longer required, it most certainly could go a long way in protecting them from an illness or health issue that could range from nagging to deadly and there's no reason to take that risk.