Just a few short weeks ago colder weather seemed like something that was going to occur long into the distant future, but then again we live in New England and if you just wait a few minutes the weather patterns will change. Here we are now on the precipice of October and ready to consider what the long, cold winter will look like.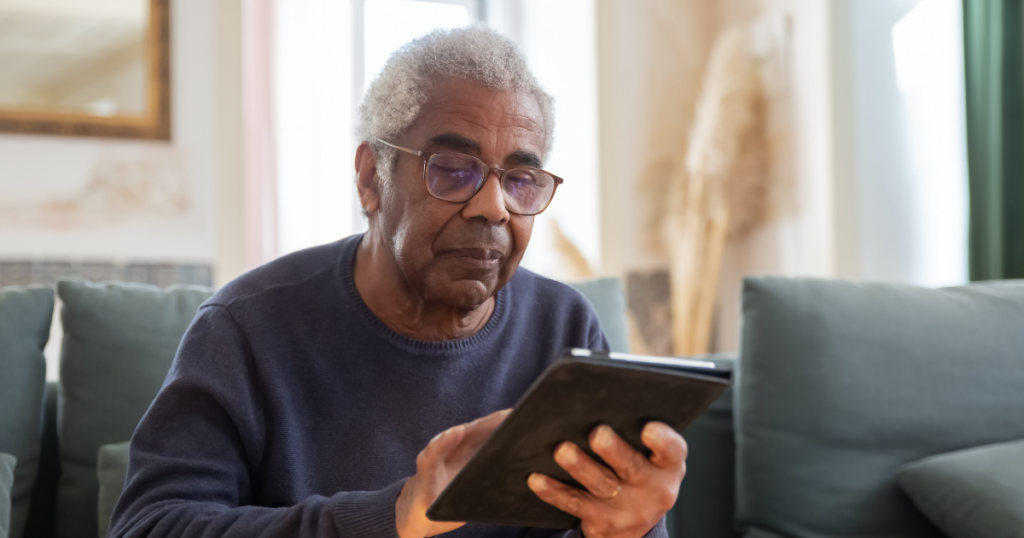 For those that are aging in place the best thing you can be during the long stretch of winter that is quickly approaching is prepared. Preparing yourself and preparing your home for the cold weather is one of the best ways you can spend your time over the next few weeks. If you are prepared you should be able to weather (no pun intended) the long months of December, January and February with ease.
If you are a caregiver for someone who is aging in place you can be a part of these preparations to make sure that she/he is comfortable and ready for what could be a difficult few months. There are some things you can do right now to make sure that your loved one stays warm and healthy throughout the winter. Taking steps now can help your loved one be ready when the temperature drops below freezing for the first time or the first few flakes of snow fall unexpectedly in November.
Step #1: Prepare their home. You can take actions like checking for drafts throughout the home. A nagging draft can leave your loved one feeling the chill all winter long and can even lead to illness as she/he may be exposed to dangerous cold without you even knowing it which can have medical affects that could be long-lasting.
Step #2: Prepare their wardrobe. You might not often think about the value of working with your loved one on which outfits they are going to wear when and certainly most aging folks do not want to be told what to wear, but you can be proactive about making sure that she/he has the right type of clothing to keep warm inside and out throughout the winter. We're not talking about ski pants, but warm, comfortable clothes can make all the difference for your loved one in staying warm this witner.
Step #3: Prepare A Social Life. Throughout the year social isolation can be a problem for those that are aging in place, but this problem becomes significantly more pronounced in the winter months. Often due to poor weather those that are living independently get cut off from communication with the outside world for many months at a time. Thankfully in recent years technology has allowed us all to stay more connected than ever. As your loved one's caregiver you can help get this technology set up now so she/he can talk with friends and family members whenever feelings of loneliness arise.
Many of us don't want to consider the deep freeze that we know is inevitably coming but, it is after all, inevitable. It is important for you, as the caregiver, to work with your loved one to make sure that if they are aging in place this winter that they have the necessary things taken care of to keep themselves warm and engaged throughout the winter so that when spring comes around again, they can open their windows, breath in the fresh air and feel that rejuvenation that the first signs of spring often bring.