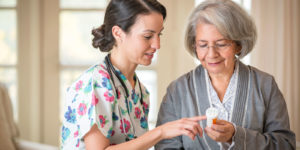 When you are being given a prescription of any kind you should make sure you ask all of the pertinent questions, BUT in particular when you are being prescribed opioids you'll want to know some very specific things. Opioids are highly addictive and our country is facing an epidemic of addiction and disease from these very powerful drugs. This is why it is increasingly important that you know what questions to ask when being prescribed these pain killers.
Here are some questions you'll want to ask your medical provider if he/she is prescribing you opioids.
1. Why do I need this? This may seem like a simple question, but it is by far the most relevant. Your medical provider should have a clear and concise answer and if he/she doesn't you may want to get a second opinion.
2. Are there any alternatives to this prescription? Often there are ways to achieve similar results with less powerful medications. You should know what the alternatives are before you accept this prescription.
3. Are there any side effects? This is an important question to ask when being prescribed any medication, but especially one as powerful as opioids.
4. Where should I store these pills? If you have anyone in your home other than you these medications can be dangerous and so you'll want to know how to safely store them.
5. What should I do if I have any left over? There are often drug bring back programs, but your medical provider should be able to provide specifics.
While all medications should be taken with care and consideration, special attention should be paid to these incredibly powerful drugs that could cause you addiction and in turn illness or death. If you ask the right questions of your medical providers you will be well on your way to a healthy use of these opioids.