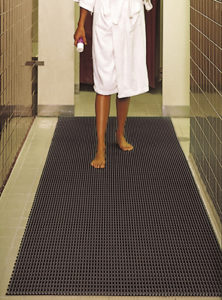 When you've hired our home health care agency in Connecticut we will conduct a fall risk assessment for you. This assessment will look at the current state of your home and identify areas where you can help you or a loved one reduce the risk of falls when at home recovering.
Here are some things you can do now that will help avoid any major problems in the future.
1.) Declutter your home: Excess clothing, knick knacks, or other household items can be tripping hazards if left around the house. Removing these items will go a long way in reducing you risk of falling.
2.) Install grab bars: An area of particular concern is the shower. If you're unsure of yourself on your feet at all, grab bars in the shower can help provide support and usher in a new level of security for you as you recover.
3.) Proper lighting: One of the biggest culprits of those who are healing at home falling is poor lighting. A well-lit room will make your risk of falling significantly reduced while poor lighting will leave you at greater risk.
4.) Add non-slip mats: Your bathroom isn't the only place where slips can happen so adding non-slip mats throughout your house is a great way to prevent yourself from falling. Areas that are often need of these mats are kitchens, bathrooms, and entry ways.
5.) Avoid the stairs: Going up and down stairs leaves you wide open to having a fall. If you can, configure your home to allow you live on one-level and avoid the stairs all together.
Falls are a common occurrence and they are one of the main reasons for re-hospitalizations of home health care patients. Doing an assessment now, before you are homebound may be the best way to allow you to age in place, if that is your desire, when you are in need of home health care.