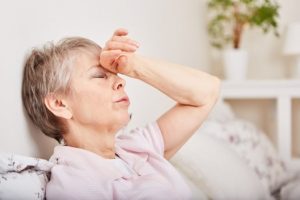 The Center for Disease Control (CDC) indicates that the largest risk group for deaths from flu are those 65 years old and older.  In fact, those over 65 years or older make up 75-80% of all flu deaths each year.
If you have symptoms that you think may be the flu, you can review our list of symptoms here and then contact your medical provider if;
You're experiencing seizures
Difficulty breathing or shortness of breath
Worsening of any underlying chronic medical conditions
Muscle pain
Pain in the chest or abdomen
Fever that gets better and then gets worse again
Not urinating
If you're experiencing these symptoms it may be time to speak with your medical provider and possibly be seen in an emergency setting.  If you are concerned that your symptoms are worsening, don't hesitate to be seen.